Technology is redesigning the future work place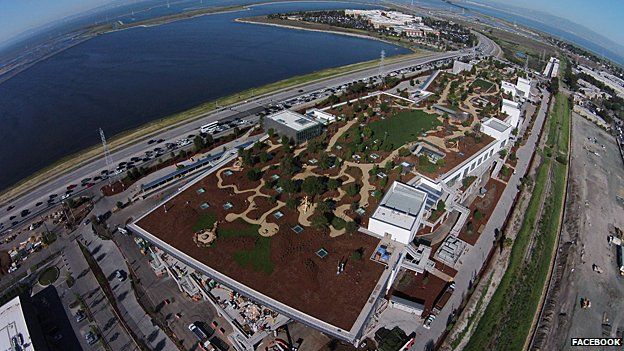 First, the technology sector gave us Google's bean bags and Facebook's feted ping-pong tables.
Now these companies are raising jousting skyscrapers into the Silicon Valley skyline.
Facebook has just this month moved into new headquarters designed by Frank Gehry, designer of Spain's Guggenheim Museum.
Its chief executive, Mark Zuckerberg, describes it as the largest open-floor plan in the world. Atop it lies a nine-acre rooftop park.
Google, Amazon, and Apple are also creating their own new colossal headquarters.

(Source: BBC Technology)